Both St James' and St Mary's Hospital treated casualties from D-Day. Casualties were brought back to Portsmouth, Gosport, Southampton (and Portland) in ships and landing craft that had delivered troops to the beaches, as well as in specially equipped Hospital Ships.
St James' Hospital was designated a "Port Hospital" meaning that it was primarily for casualties who were too badly wounded to be moved to hospitals further inland. The wounded were landed at South Parade Pier or the Dockyard and were driven to the hospitals in ambulances.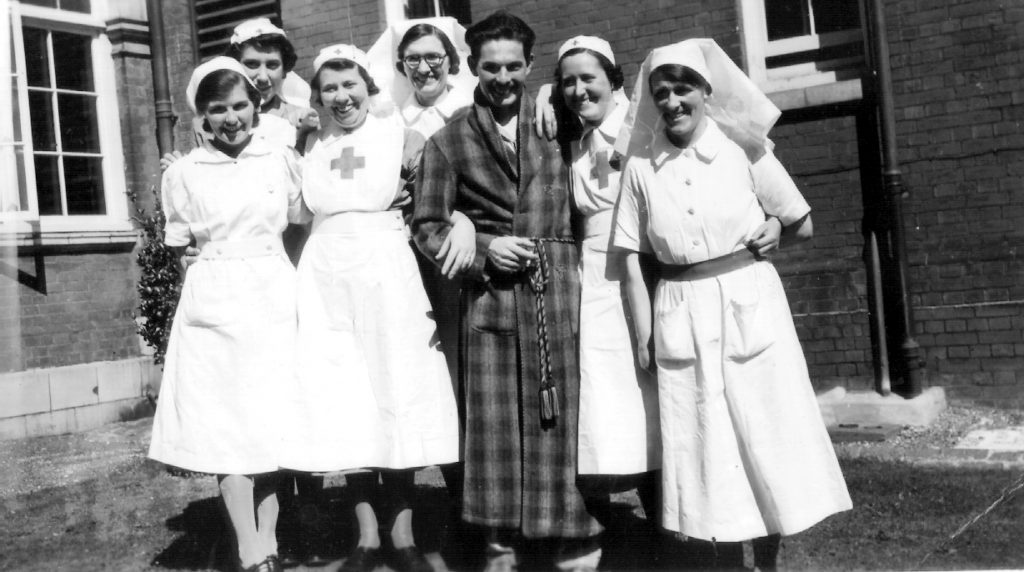 The nursing staff at the hospitals were supplemented by civilian Voluntary Aid Detachments (VAD) and the Red Cross. A blood bank was set up and local people donated. Some relatives of seriously wounded men were able to visit and stayed with local people. The accommodation was found by members of the Women's Voluntary Service.
Over the month following D-Day, 126 trains left Portsmouth carrying 26,243 allied casualties to other hospitals and 851 Prisoners of War.
To continue the walk to Langstone Harbour, click here
To continue the walk to Houseboats, click here