Milton Common, once formerly a tidal inlet known as Milton Lake (and even earlier, "Felder Lake" from which the current Velder Avenue's name is derived).
It is reclaimed land, formed by landfill tipping in the 1950s through to 1970. The perimeter of the former Milton Lake can still be traced on a modern map, as the A2030 Eastern Road borders it to the north and Moorings Way road to the south. Moorings Way was so called because of the large number of houseboats that were moored alongside the edge of the Lake.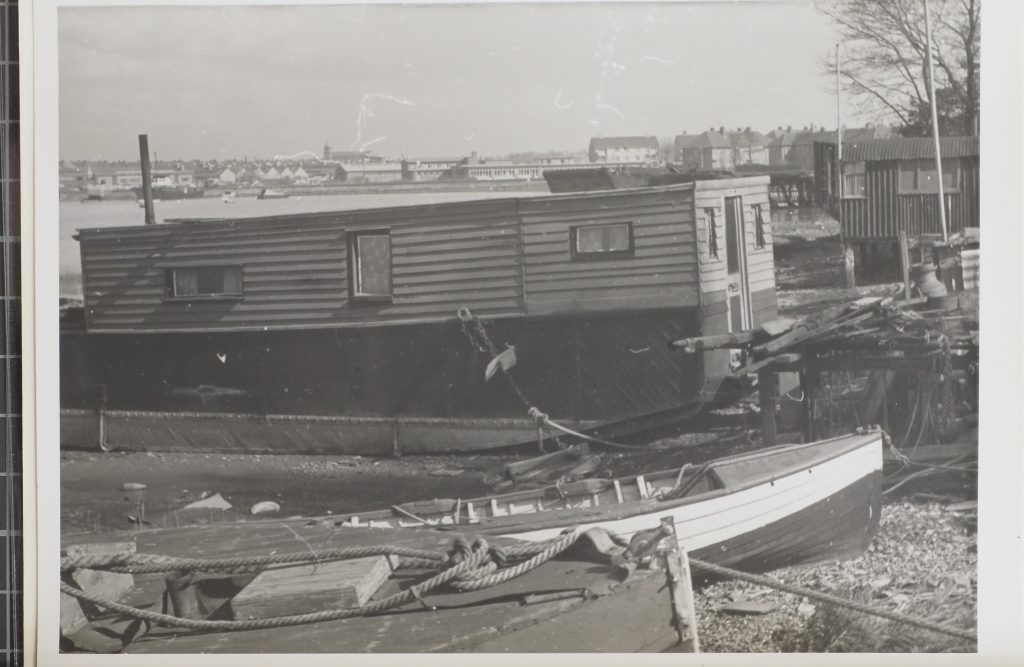 People displaced by wartime bombing found refuge along the north shore of Eastney Lake and round into Milton Lake. Some lived in makeshift houseboats, based on Landing Craft sold off after the war as surplus to requirements, many of which would have gone to Normandy as part of D-Day and subsequent operations. Others used converted railway carriages and fisherman huts. Many of these homes lacked the basic amenities of electricity and mains water supplies. They survived into the 1960s until they were cleared.
The painter Edward King is connected to Portsmouth through his time as a patient at St James Hospital in Milton and is notable for painting local scenes.
King was committed to St James Hospital in 1925, where he lived until he died of a stroke in 1951. During his time at the hospital, he continued to paint and draw, encouraged by the staff to try to alleviate his depression. After the Portsmouth Blitz, Denis Daley, Lord Mayor of Portsmouth, commissioned Edward King to paint the bomb damage to the city. King went out each day, with an attendant and painted a series of over 30 scenes that graphically show the war torn state of the city.
He became a familiar figure in the area as he sat painting scenes of houseboats or the hospital farm. Periodically, his paintings are shown at the City Museum.
To continue the walk to Milton Cemetary, click here