Fort Cumberland was the base for the Inter Services Training and Development Centre. This was set up in 1938 to look at amphibious landing operation capability, and remained here until the middle of 1940. One of their achievements in this time, was to define and prototype the range of shipping that would be available on D-Day to take the allies to Normandy. A range of Landing Craft, particularly the Landing Craft Assault [LC(A)], Landing Craft Mechanised [LC(M)] and Landing Craft Tank [LC(T)] began development here, and prototypes were constructed in the Solent area. Also larger ships, such as the Landing Ship (Infantry) [LS(I)], and Landing Ship Tank [LS(T)] began to be developed. In time, and with some trial and error, these Landing Craft and Landing Ships became the backbone of the amphibious Operation Neptune, the seaborne invasion of France.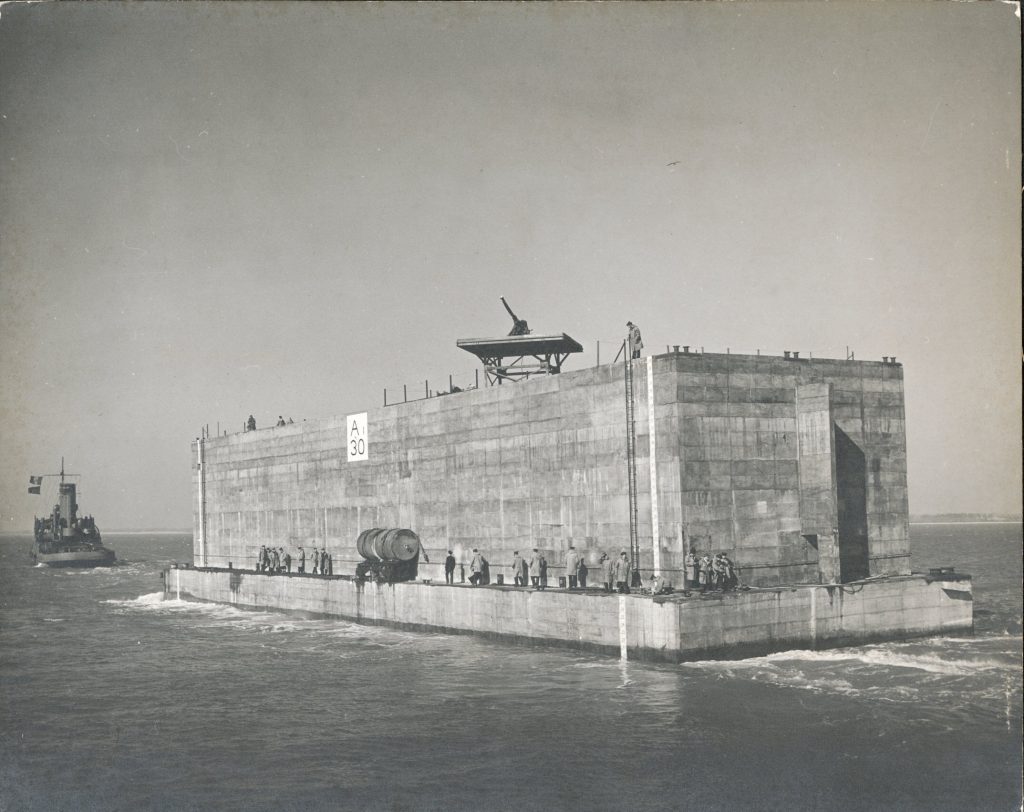 You will see in the harbour a large piece of concrete. This is a Phoenix B Cassion, constructed here as part of the Mulberry Harbour which provided vital supplies to the bridgehead in Normandy. This particular example, out of the four built here, cracked while it was being built and was towed to its current location and left. Some 500 workers were billeted at St Mary's hospital to construct them The cassion was designed to be sunk off the Normandy coast to act as a breakwater, and would supplement the ships that were scuttled while the harbours were being constructed. The Mulberry B harbour (later called Port Winston) would deliver 2,500,000 men, 500,000 vehicles and 4,000,000 tons of supplies to the Allies over its life.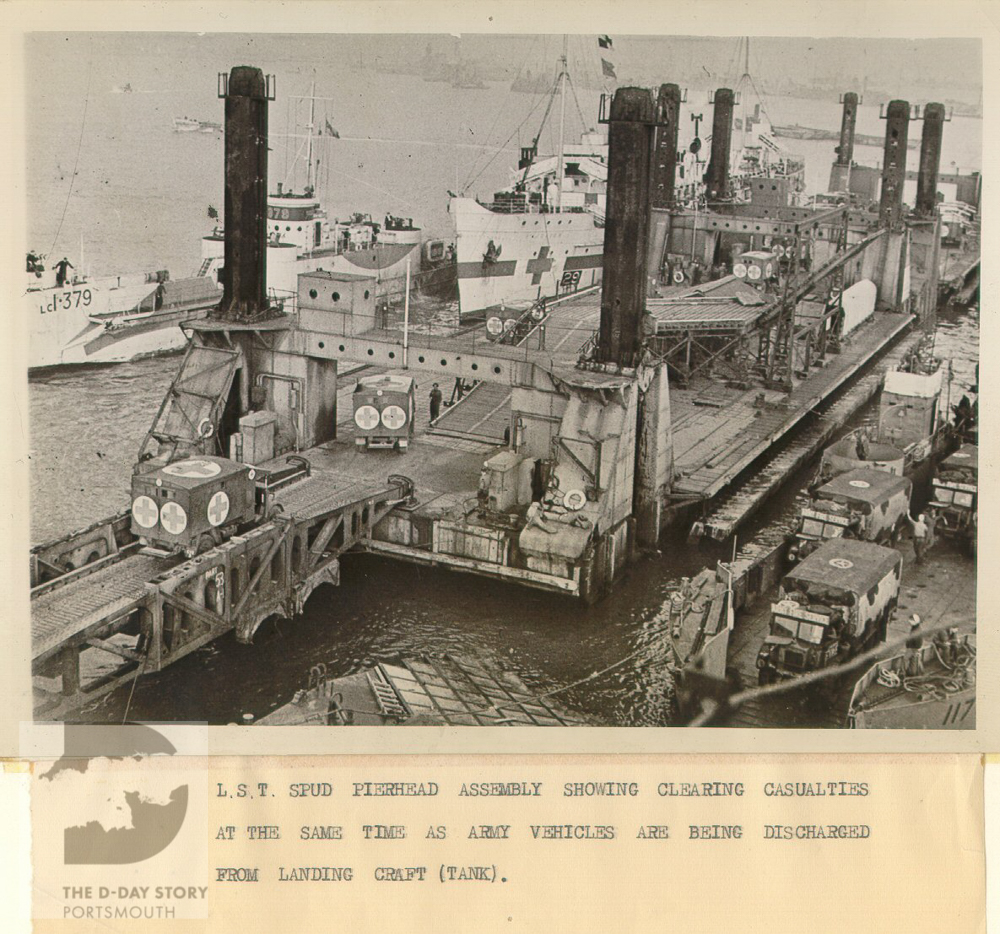 In May 1944, you may have seen lots of shipping off Hayling Island from here. This was Exercise Fabius II, a rehearsal for the D-Day Landings. The Hampshire Regiment were part of the troops being exercised here. Langstone Harbour would have been quite full of moored Landing Craft and associated small craft in the days leading up to D-Day.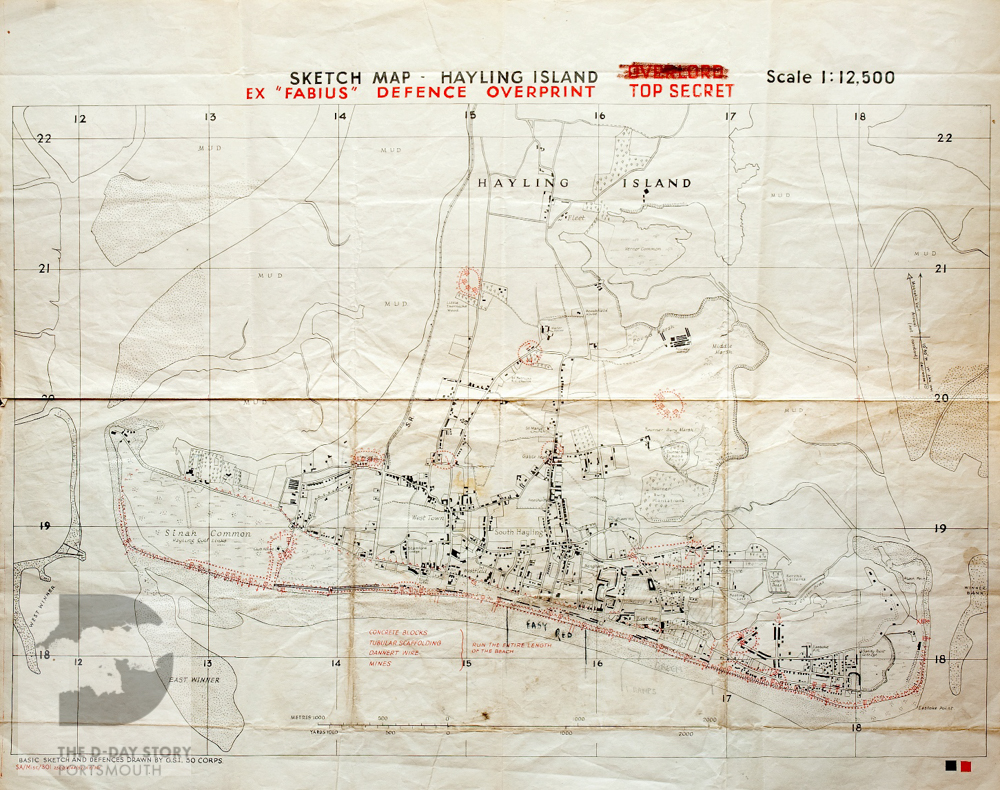 Langstone Harbour also featured a "Starfish" site. These were sites that mimicked the effects of bombing on towns, and were designed to confuse enemy bombers at night. This decoy (also known as a Q site) is known to have attracted a large majority of bombs away from Portsmouth during a heavy air raid on the night of the 17-18th April 1941. Mrs Freda Turner, who worked at the Airspeed works at Farlington, recalls:
"We heard, and I suppose it was true, that Civil Defence authorities used to then light fires on the mainland, out in the country, and I think this must have happened because quite often we used to go walking around Clanfield and Butser and Hambledon during the war, you would see bomb craters in fields, so it must have been fairly effective. They must have been used all over the country at that stage because my sister was living in Luton and they had quite different ones, they had little individual – like stoves – which were permanently strung around the pavements".
To continue the walk to Housboats, click here